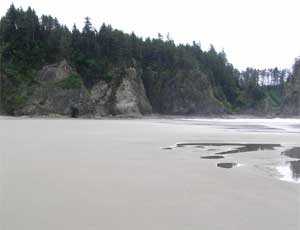 07/01/05 - Solstice Tides

Thanks to the solstice, there have been some very low tides out at the West End beaches. This includes our favorite beach, Second Beach. At the south end of the beach there is a small cave that you usually cannot even get to at high tide. At low tide, the entrance is accessible from the beach. We went on a day with a particularly low tide, as you can see on the left, with only 0.8 feet of water. (If you want to plan your own low tide visit, check out our Tide Finder program, or our tide table for La Push).

Aside from being able to explore various caves, the low tide also brought up a lot of starfish. You can see them bunched up near the waterline on a mussel rock. We have never seen so many starfish stacked together like plastic toys. We could also see a lot more anemones, and not just the dull sand covered ones, but lovely blue-green ones, in the shallow tidal water. We only saw one eagle, but we were quite impressed with Second Beach nevertheless.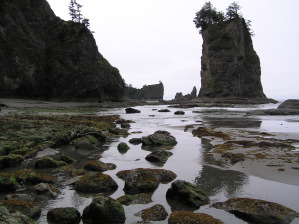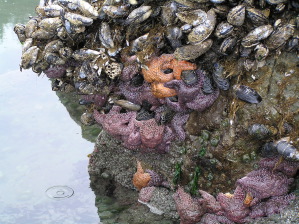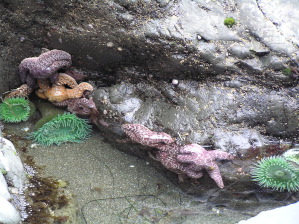 Keywords: tides, second beach, beaches, la push, software, eagle