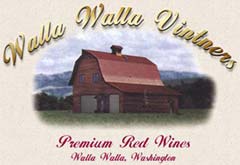 03/23/05 - Walla Walla Wineries

We've been slow to update, but we have finally posted our notes on the most recent wine dinner at Bella Italia. Gordon Venneri from Walla Walla Vintners came by with some of his new 2003 (and 2002) wines, and Dave Senters cooked up a storm in the kitchens. For more, see our notes.

If you are curious, we also have our notes on the Buty and Five Star wine dinners online as well.


Keywords: wine