Catahoula
Catahoula is located in funky downtown Calistoga in the space formerly occupied by the Mount View Restaurant whose chef is now running Hawthorne Lane in San Fransisco. Like the town, it is down home and funky and like most of the food in the area, it is wonderful.

Catahoula is a California-Cajun restaurant which means it uses Cajun style cooking techniques and spicing with California style attention to good ingredients and a willingness to experiment. We opened with the squid with beans, spinach, lemon, black olives, roasted tomatoes and garlic and a raclette, that Alpine melted cheese dish, made with pickled potatoes, onions, chiles and lamb sausage. Then we had the roasted whole fish. If you go to Catahoula and are not violently allergic to the whole fish special, order it. This time it was speckled trout with fennel, asparagus, leeks and roasted potatoes served with a rice pilaf resembling Chinese fried rice with shrimp, chile oil and lots of butter. We also had the grilled quail with orange, egg plants, red peppers - a natural with orange - and cooked greens.

We have been to Catahoula several times now and have never been disappointed. We have been overwhelmed as the servings are large, but our hotel, the Oak Knoll Inn, has a refrigerator. Catahoula starts serving at 5:30, but we are usually wandering downtown Calistoga a bit early and a bit dazed from a day out wine tasting waiting for it to open. It has been a great meal every time.

---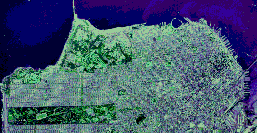 San Francisco Restaurants