Verbena
17th St & Irving Place (212 260 5454)
Verbena is one of those restaurants that highlights an individual style of cooking. In this case, the individual is Diane Forley who is the chef in charge. Her style emphasizes the imaginative use of fresh herbs and fresh ingredients in unusual combinations.
For example, who else would serve chicken and kale in a lentil sauce with a quinoa pea shoot dumpling and a parsley root custard? Who else would serve a collard and fava bean tian with parsley sauce? They might come up with the richly textured quinoa pea shoot dumpling, but who else is even familiar with the nutty taste of parsley roots?
Some of her dishes are more conventional. We loved the fois gras with sweet, astringent persimmon bits and crusted salsify and the rouget, a popular fish in France, with sweet little manila clams and Swiss chard.
Whether the ingredients are familiar or unfamiliar, whether the combinations are expected or unexpected, everything is delicious. The food at Verbena is a feast for both the senses and for the mind.

---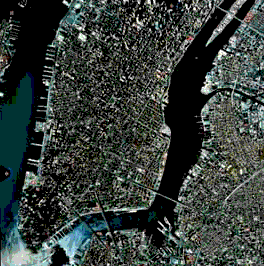 New York Restaurants