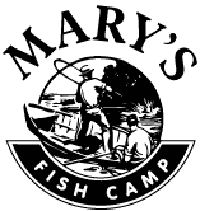 Mary's Fish Camp
We were originally planning on lunch at Pearl Oyster Bar, but there was not a seat to be had. So, we hied over to Mary's Fish Camp on West 4th Street and settled down to try out the competition.

The conceit at Mary's is that it is the dining component of a "fish camp", a small summer rental place with a few cabins, lots of idiosyncratic rules, and a great fishing hole. The menu includes a long listing of these bylaws. It also includes a lot of good food.

We started with a huge bowl of great conch chowder. It was tomato based, like a Manhattan clam chowder, and full of hearty carrots and potatoes. We also had the watercress salad with beats, croutons and goat cheese. This was good, but it wasn't exactly fish shack food.

Then, we got to the entrees. We loved the lobster roll. It was quite as good as the one at Pearl, but it was a clear number two, and had lots of juicy Atlantic lobster. There was no fried oyster sandwich, but the fried plate of oysters, clams and calamari served us nicely. The oil was fresh and the seafood full of flavor. We were quite happy.

Mary's Fish Camp is a bustling place, dishing out excellent New England specialties. If we were not such Pearl Oyster Bar fanatics we could easily become regulars.