Legal Sea Food
Legal Sea Food started out as a combination sea food restaurant and fish market in Inman Square back when Inman Square really meant something. You ate at big communal tables with plastic forks and paper plates, but the fish was fresh and the chowder wonderful. The original restaurant burned down the night before their first new restaurant opened which did attract some suspicion, but this is the kind of thing that makes America great. Consider Andrew Carnegie and his ilk.
The modern Legal still has its standards and the fish is still fresh. We love the lobster Milanese with its biting garlic sauce and sometimes the pan blackened steak. The fried clams, oysters and mussels are as good as ever and seem to be good at all of the locations we have tried. They also have a fairly good wine list.
Legal Sea Food is a good place to go when some members of the party are dieting since they serve excellent grilled fish as well as more deadly deep fried dishes. Avoid the fish chowder if you are on a diet since it loaded with cream and the "lite" version is just not worth it.
Legal may not be as funky as it once was, but it still serves good fish so it is worth a visit, even if you are just killing time before a delayed flight at Logan.
---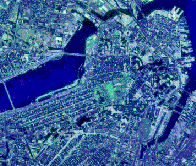 BostonRestaurants