Galleria Italiana
UPDATE 2004 - Galleria Italiana is closed.

UPDATE - May 1999 - Galleria Italiana has had some turnover. Among other things, Barbara Lynch has left and is now at Number 9 Park. Galleria is still wonderful, professional and all those other good things, but the cooking has lost a bit of its brio. We'll still go back, but it is not quite what it once was.
---
Galleria Italiano is a new restaurant on Tremont Street. It is a little place and is currently very popular, but they do take reservations if you call during the appropriate three hour window. The food is largely Italian, but we had a lamb cassoulet which was better than anything we had in France, though not quite as good as our own. The pasta dishes are excellent, the wine list well chosen and extensive and the service professional.
The big question is whether they can keep it up. Rumor has it that their wine steward has already left and their reservation policy - keep calling until they are answering the phone - may work against them, but with their team in the kitchen, we are hoping that they will get past the first year shakeout and become a Boston classic. You will find nothing half as good as this in the North End.
---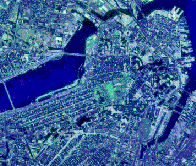 BostonRestaurants