Biba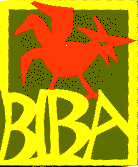 UPDATE 2004 - It's time we updated this. Biba has been closed for some time. We've even walked by its old location and mourned their wonderful lobster pizza and delightful oval. We miss Lydia Shire's imagination and Susan Regis's magnificent cooking.

Biba is actually two restaurants, one offering one of the best menus in Boston for lunch and dinner, and the other offering a delightful selection of bar food.
Upstairs at Biba is possibly the best restaurant in Boston - hands down. When it first opened, it had some of the problems of Lydia Shire's prior restaurant, Seasons. The menu was great, the service was great, the ambience was great, but the actual cooking, the execution was frequently flawed. This is no longer the case. The cooking at Biba is rivaled by none and the menu is, if anything, better and more imaginative than ever.
For lunch, our favorite dish and a Biba perennial which is often available even when it is not on the menu is the lobster pizza with lots of lobster and a tart soft white cheese. At dinner, the menu really shines with a full section dedicated to offal - sweetbreads, brains, kidneys and other insiginnies. The fish is always excellent and often prepared with a slightly oriental (Pacific rim) touch.
Oh yeah, the dining room has a great view of the Public Garden.
The Bar at Biba is one of the few places serving through the afternoon on Saturdays and we have frequently used it as our bailout plan C. The menu is limited, but includes succulent fried clams, grilled sausage (chorizo or blood sausage - it varies), marrow tacos, guacamole, empanadas, quesadillas, and green salads. There is also a nice list of wines by the glass and they serve dessert.
Even Homer Nods
We did have an unfortunate experience this fall which demonstrates the importance of being able to adapt and improvise when dining out in Boston. It was a brisk (38F) day when we arrived at the Biba dining room for lunch and we were looking foward to a hearty autumn meal. Unfortunately for us, the menu was not cooperative. Out of entrees, three were light vegetarian fare (e.g. beet ravioli in a light potato stock), three were light fish dishes, one was a cold chicken dish and one was a cold lamb dish with feta cheese. We are not making this up. This might have been a nice summer menu, but this was mid-November, so we walked down the block to Aujourd'hui at the Four Seasons instead.
---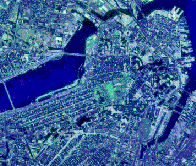 BostonRestaurants